We start out by renaming "Conspiracy Corner" to "Alternative Theory". The Hidden-Herf gets off to a questionable start but recovers quickly, especially after the reveal. Just another indication of how a band effects perception and more proof that a dark cigar must be a heavy cigar is fake news. Starman gets another mention – briefly, as does the goat.
Current Events: Twins – Drew Estate event on 2/23. Federal Cigar – My Father Cigars Steak & Cigar Dinner at Tino's in Hampton, NH on 2/22; Federal Dover has moved to the new location; 97th Anniversary party Portsmouth, 3/2. Carlo Rose –  Right Off The Bat – 3/31. O'Shea's Irish Tavern – Live entertainment Wed-Sat, 2/21-24. Castro's Nashua –Ashton 3/2, Monday Happy Hour Series, Dunstable Cigar, 3/12. Michael's – Fellowship of the King on 3/9.
Local Spotlight; Plaistow Cigar Company – Plaistow NH. Another lounge in our Hidden Gem series. A mid-sized lounge with a wide selection of cigars in the large walk-in and stand-up cases. The best lounge chairs in the area are at this location.
Alternative Theory [Conspiracy Corner]: The derivation of the term "Conspiracy Theory". Current events drive the discussion which centers on gun control theories. MK-Ultra get a mention and is tied into the theory of the day.
We discus Ligero, Seco, and Viso during the Hidden-Herf Recap.
Hidden Herf 14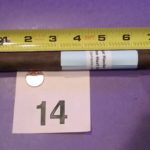 Podcast: Play in new window | Download
Subscribe: Apple Podcasts | Android | RSS