We are out on the lake one more time for some fishing, cigars and podcast juice. Cigar Journal Cigar Trophy voting closes. The Reverend reels in something unusual. Capn' Chris goes to the wrong appliance store. Shout out to Pete and Rochelle. Who knew, the dogs eat raw meat too.
Current Events: See CigarPlanner.com for more details, filter by your state or city.
Local Spotlight: Federal Cigar – Epping, NH. Nice cigar selection, lounge w/bar and an outdoor patio. Kelly from Ashton was in the house during our visit.
Conspiracy Corner – The Conspiracy Hacks might be afraid of the water.
Hidden Herf 33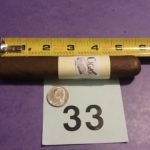 Podcast: Play in new window | Download
Subscribe: Apple Podcasts | Android | RSS